Trippy Wicked - Lost Songs Ltd 7" ORDER 26 MAY
£

15.00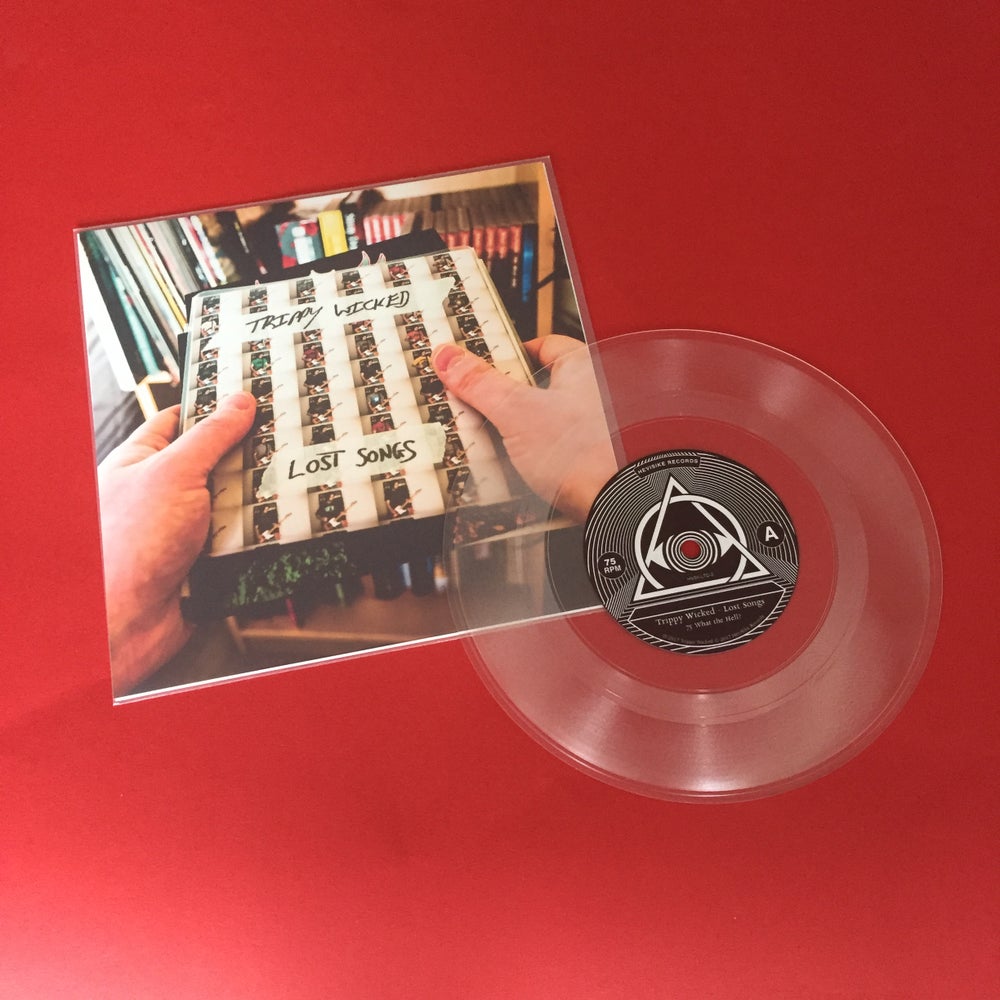 Limited edition lathe cut 7" on clear vinyl.
This is a hand-made artisan product cut in real time and not a mass produced item.
Super limited. Only 15 copies exist on crystal clear vinyl and only 10 are being made available for sale. The rest are being kept by the label and the band.
In stock and ready to ship out the next day. Will ship with the Space Witch album if bought together.
Launch date: Friday 26th May 2017 at 18:00 UK time.
Note: We did plan to offer this for pre-order on 19th May but we decided to make it the same day as the Space Witch LP so you can save on shipping.
The two tracks which make up the Lost Songs single were originally intended to be part of a split EP with Dopefight which was eventually abandoned. This release captures a snapshot at a key period in the band's evolution and will prove to be a must-have artefact for fans of Trippy Wicked and the wider underground rock & metal community.
We've got the last handful of Trippy Wicked / Gurt split cassette tapes here