Elevators To The Grateful Sky - Cape Yawn [LP]
£

8.00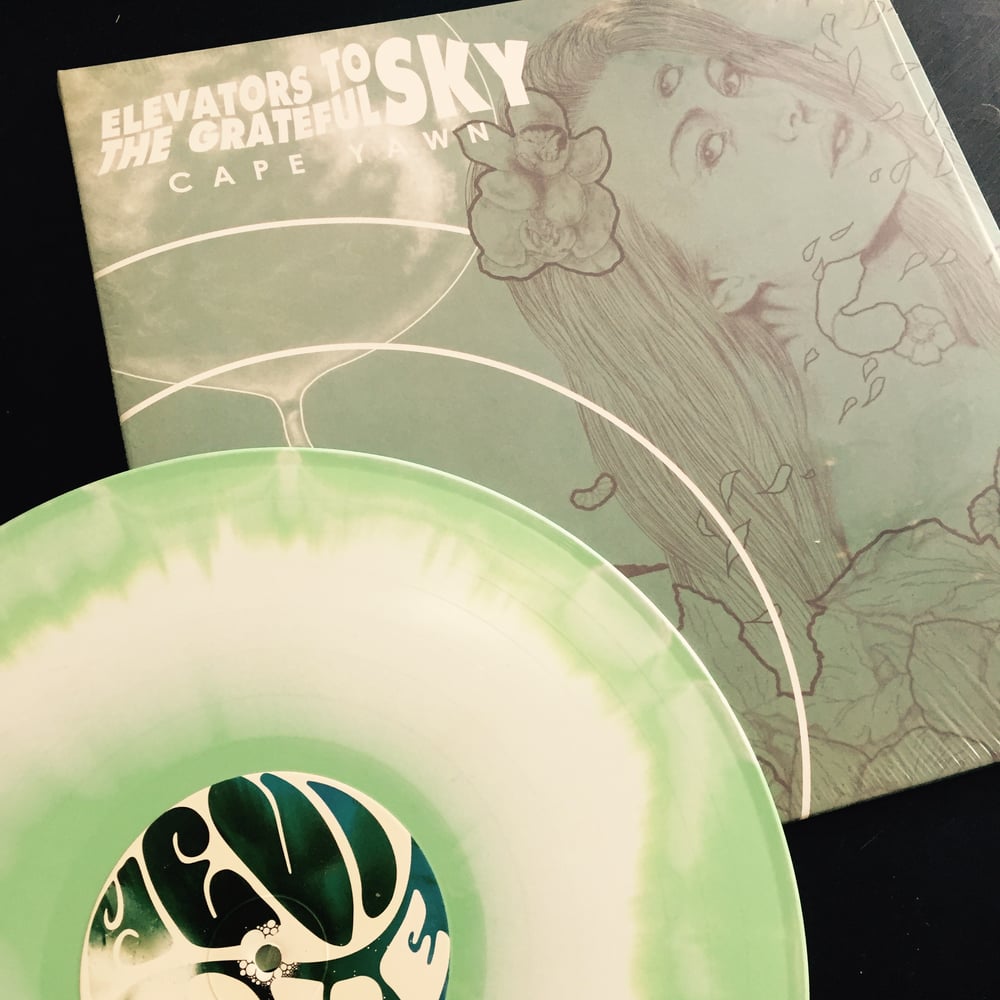 Cape Yawn is the Second album by Palermo, Sicily rockers ELEVATORS TO THE GRATEFUL SKY
Deluxe Edition - EXCLUSIVE to HEVISIKE.COM
50 copies - Bottle Green coloured vinyl includes ultra deluxe alternate art print by frontman Sandro di Girolamo, hand numbered, printed on deluxe recycled board - SOLD OUT
Super Limited Edition
50 Copies - Bottle Green coloured vinyl without art print - LAST FEW
Worldwide Edition
Doublemint / White marbled vinyl - limited edition.
The second album by Sicilian quartet "Elevators To The Grateful Sky" sees the band expand their sound to incorporate influences from the world of alternative rock and set themselves apart from the 'stoner rock' crowd. Following their critically acclaimed debut 'Cloud Eye' on cult Swedish stoner rock label Transubstans, the Italian band are sounding even hungrier than before. Heavy, psychedelic, dark and beautiful, CAPE YAWN captures the sound of four young and diverse musicians determined to make their mark.
Tracklist:
1) Ground
2) Bullet Words
3) All About Chemistry
4) Dreams Come True
5) A Mal Tiempo Buena Cara
6) Kaiser Quartz
7) I Wheel
8) Mongerbino
9) Cape Yawn
10) We're Nothing At All
11) Laura (One For Mark Sandman)
12) Mountain Ship
13) Unwind
Why not add one of our other current releases to your order?
Desert Suns - Desert Suns LP - Reissue of debut album from San Diego's stoner/blues rock quartet - co-op release with California's RIPPLE MUSIC. Available on beer-brown coloured vinyl.
Lightsabres - Hibernation LP - Fourth album from Swedish alternative rock / psych / garage project. Follows on from the band's highly praised record 'Beheaded' (STB Records, 2015).
Dead Feathers - Dead Feathers EP - debut release from Chicago psychedelic blues rockers. Four songs on limited edition numbered vinyl. Gold (100 copies) or white (400 copies).