Palm Desert - Adayoff + 4 Songs [LP]
£

7.00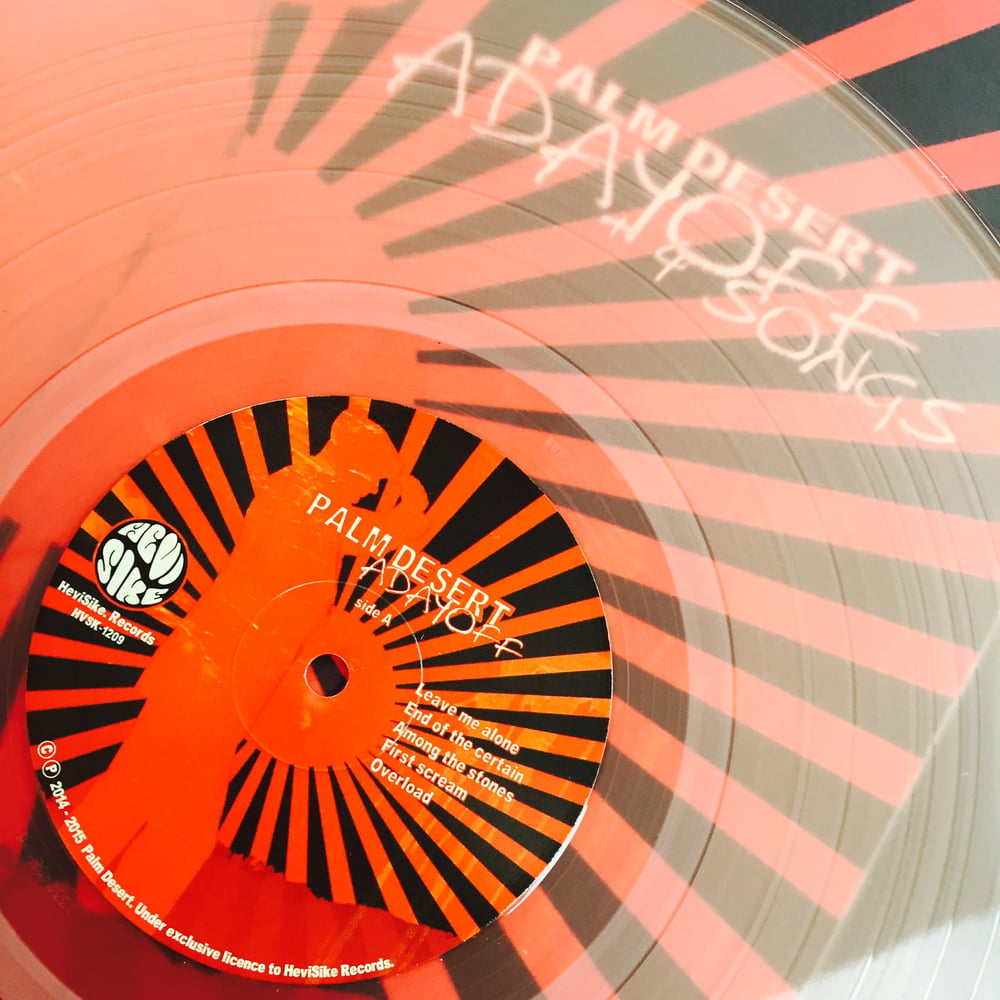 Polish stoner rock titans PALM DESERT announce alignment with UK label HEVISIKE RECORDS for upcoming release 'Adayoff + 4 Songs'.
Originally self-released as an EP on CD in 2013 as 'Adayoff', the Wrocław rockers have recorded four new songs for the already riff-filled opus.
Building on an already impressive discography including 2010's Falls of The Wastelands and 2013's Rotten Village Sessions the new release is set to satisfy the demand for more groove-laden heavy rock, complemented by the boundary redefining experimentalism of their 2014 masterpiece Pearls From The Muddy Hollow.
Pressing Breakdown
Die Hard Bundle - 50 Copies - SOLD OUT
Clear with Red Haze
- includes a Palm Desert logo guitar pick and a screen printed insert which serves as an alternate cover for the record (hand numbered /50)
HeviSike.com Exclusive - 100 copies
- Clear with Red Haze - We're now calling this 'Rosewater Pink'
Worldwide Edition - 250 Copies
- Blood Red Transparent
Also Available to order:
Wired Mind - mindstate:dreamscape
Prophets of Saturn - Retronauts
Mos Generator // Stubb - The Theory of Light and Matter
Alunah - Call of Avernus